How to Make a Delicious Cauliflower, Coconut oil, Ginger, Turmeric Soup
There's nothing like a nice cup of stew on a cold evening, especially when it's full of nutritious veggie
It's in addition plentiful in healthy fats. It's a meal that the whole family can enjoy, because of its warm and comforting taste.
You can, in addition, add in some tofu or chicken if you want more proteins. But if you are a person that enjoys grains, then this soup is also great with wild rice.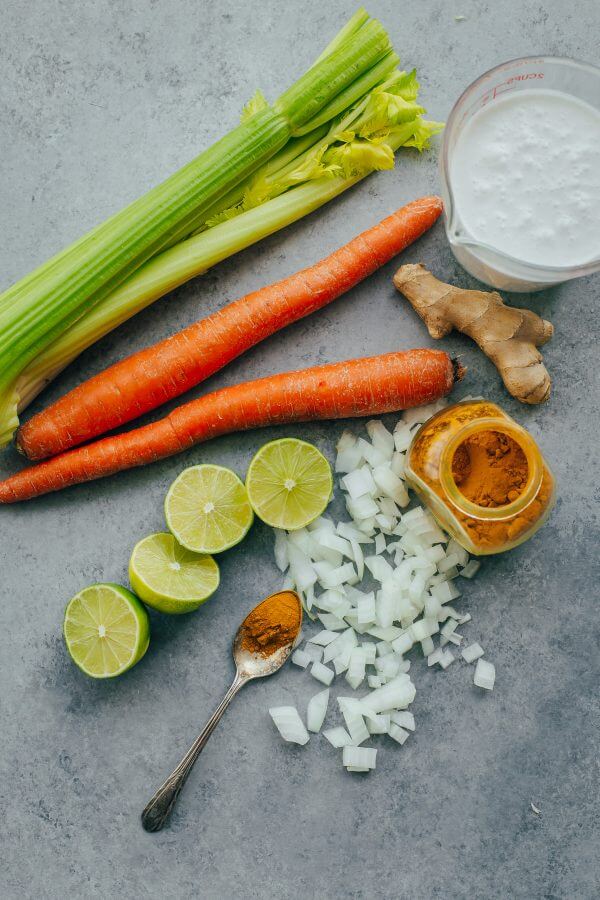 Ingredients
2 tbsp. of coconut oil
1 Tbsp. of cumin seeds
1 delicately chopped, medium sized onion
3 delicately chopped, ripe tomatoes
1 medium head of cauliflower (stemmed and cut into small florets)
1 cup of chopped kale
2 of ginger paste
1 stemmed, chopped and seeded jalapeño
1 Tbsp. of cumin powder
1 Tbsp. coriander powder
2 tbsp. of cilantro (chopped)
1 Tbsp. turmeric powder
1 can of full-fat coconut milk (unsweetened)
1 tsp. of sea salt
Instructions
Step 1
Primary, you begin by heating the coconut oil in a medium sized stock pot on medium heat for approximately 30 seconds.
Step 2
After that, add the cumin seeds and stir it good until they start to sputter. Then, put the onions and continue cooking for a few more minutes. Now add the tomatoes and cook them for several minutes, until they are softening.
Step 3
After the tomatoes are softened, add all the others ingredients and stir them. Now cover the stock pot and let it simmer for approximately 15 minutes, Stir from time to time to prevent burning.
Step 4
Now divide the soup into 4 serving bowls. Enyoj its magnificent taste along with the health benefits of all the ingredients.
If you have any leftover from the soup you can store the rest in an airtight container and put it in the fridge. That way, you can enjoy it once more the following day!